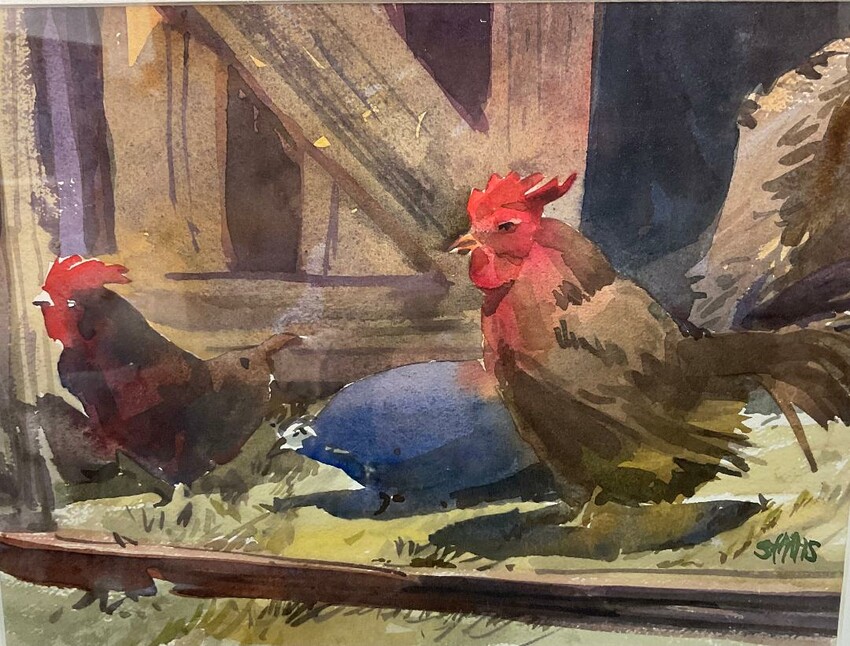 Avian Art, a group show, at the Mark Gruber Gallery in New Paltz runs through May 6 with the artists opening reception, 5-7 p.m. Saturday, March 18. The public is invited to attend this free event. Wine and cheese will be served. The show features both many local/regional plus nationally renowned, award-winning artists that are known for their images of birds. The "light as a feather" touch of Sue Adair's mixed media works and Carolyn Edlund's oils complement the "eagle eye" precision of Sherrie York's linocut prints and Marlene Wiedenbaum of High Falls' pastels. Take a "bird's eye view" of life through the graphite drawings of Jamie Cassaboon and photos by Hardie Truesdale; images of birds soar through the watercolors by Mike DiGiorgio, Barry Van Dusen, and Rosendale's Staats Fasoldt; and oils by Sean Murtha, Leslie Peck, Sue Barrasi, James Coe, and James Cramer.
Artists have drawn inspiration from these fine feathered friends for centuries. From symbols of hope and peace to the importance of birds' roles in keeping the environment in balance, birds inspire and make the world a better place. Being a species theoretically related to and older than the dinosaurs, having both stability and change, birds have encouraged and motivated artists, poets, songwriters, philosophers to spread their wings and fly then to come home to roost.
Be as "wise as an owl" and see this show! "You'll be madder than a wet hen" if you miss it!
Gallery hours are 10 a.m.-5:30 p.m. Tuesday-Friday; 10 a.m.-5 p.m. Saturday; and by appointment on Sundays and Monday.
For more information, please contact, Gruber at 845-255-1241 or markgrubergallery.com.